About Us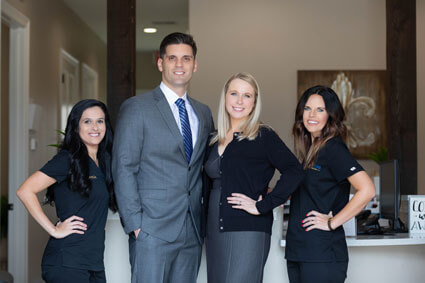 In practice since 2009, Dr. Brandon Broadus previously served as an associate for four years at another practice before opening up this office in 2013. Before we changed our name to Spinecare Chiropractic, our chiropractic office was called Northlake SpineCare. Dr. Broadus and his wife built the practice from the ground up.
Happy to Be Part of the Mandeville Community
Dr. Broadus hails from the Southshore and his wife is from the Northshore area. They chose to set up their practice and live in our lovely town. They enjoy the family-friendly vibe of the community and the fact that the best schools in the state are located in our city. "It's a wonderful place to live," said Dr. Broadus.
Offering Natural Pain Relief and More
One of the most significant benefits of chiropractic care is it's all-natural and highly effective. Given the massive opioid epidemic here in the south, it's critical to provide an alternative to medications. Unlike painkillers, which have dangerous side effects associated with them, chiropractic care offers pain relief and can improve mobility and overall health as well.
MEET OUR TEAM »
Providing You With Pampered Care
In our bright and cheerful office environment, plenty of natural light streams in making it an ideal place to heal. You also will feel pampered and genuinely cared for in our energetic office. Rest assured that your needs always come first.
A Passion for Giving Back
Just as we are passionate about helping our patients, we love to give back. In 2019, we donated $17,000 to local charities. Since 2013, we've donated upward of $100,000 to local charities.
Wondering if chiropractic care can benefit you? Contact our chiropractic office today to book a complimentary consultation!

About Spinecare Chiropractic | (985) 400-5300