New Patients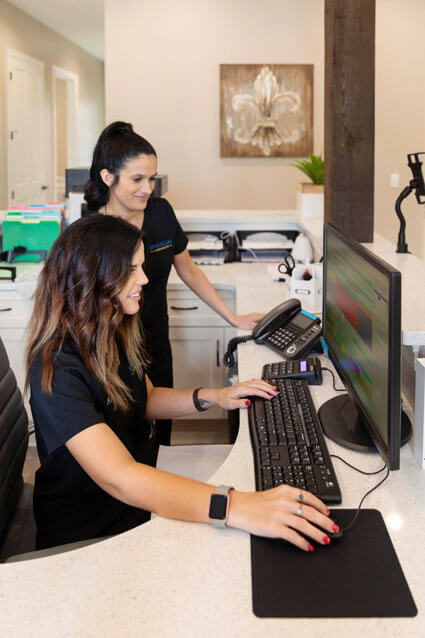 Welcome to Spinecare Chiropractic! Our Mandeville practice is a bright, cheerful and energetic place that doesn't feel anything like your typical doctor's office. Here's you'll get a five-star greeting by our caring and welcoming staff!
ONLINE FORMS
The First Visit
The necessary paperwork can be downloaded from our website and brought in with you completed. Filling out your paperwork in advance will save time. Here's what you can then expect:
An office tour
A full consultation with the doctor
A "show and tell" exam so you can see what we're doing
X-rays if needed of certain areas
Please allow 45 minutes to an hour for this first appointment.
We recommend that you return to the practice within 48 hours for your second appointment. Here's what you can expect:
Report of findings
Your doctor will go over your summary of findings. This report includes what your X-rays revealed and the source of your pain. You'll be given the status of the overall health of your spine. If you have any questions for your chiropractor, feel free to ask them.
Game plan
We'll lay out a game plan that details what it will take to get you better. If you agree to your chiropractor's plan of care, you will receive your first chiropractic adjustment. We feature private adjusting rooms.
This appointment takes about 45 minutes.
As your time is valuable, we keep regular visits relatively quick and efficient, lasting about 25 minutes at the most.
At Spinecare Chiropractic, we offer three stages of care:
Pain Relief : We will do everything we can to provide you with relief during this phase.
Stabilization : The goal of this stage is to stabilize your condition, keeping you free of pain.
Wellness Care : Just as you see the dentist twice a year for checkups, getting your spine adjusted regularly can help you maintain overall health.
Insurance Is Accepted
All financials will be discussed with you on your second visit. We accept Blue Cross Blue Shield, United, Aetna, Humana, and Coventry. We also accept Medicare and offer payment plans through CareCredit. If you don't have insurance, no problems! We will provide a time of service discount.
Contact us today to schedule your first appointment!
CONTACT US »

New Patients | (985) 400-5300